This Wiki contains SLIGHT NUDITY, EXPLICIT CONTENT and SPOILERS from the series! Read at your own risk.


Shinmai Maou no Keiyakusha Wiki is dedicated to the

Light Novel

series

The Testament of Sister New Devil

(新妹魔王の契約者『テスタメント』) written by

Uesu Tetsuto

and illustrated by Ōkuma Nekosuke (Nitro+) with six volumes released since September 2012. The manga adaptation is written again by Uesu Tetsuto but is drawn by Miyakokasiwa and has been serialized since May 2013. Another seinen version of the manga is illustrated by Fumihiro Kiso and began serialization in February 2014. An anime adaptation will be aired in 2015, with it being directed by Hisashi Saito.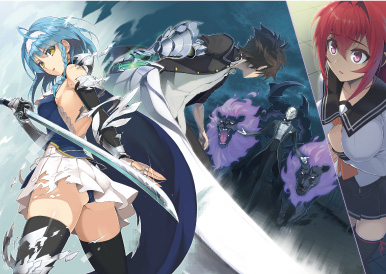 "Hey, you said you wanted a little sister, right?" High school freshman,
Basara Tojo
, was suddenly asked this question by his
father
who tells him that he's getting remarried. He then departed overseas after bringing Basara two beautiful step-sisters;
Mio
and
Maria
. But the true forms of the two girl's are actually a newbie Demon Lord and a succubus! Basara was almost forced into a
master and servant contract
with Mio, but a "reversed" contract was formed by mistake, and Basara is now the master. Moreover, Basara is being hit by ecchi situations one after another due to the contract, but Mio's life is being pursued by other
demon
tribes and
hero tribes
!! The most powerful contractor's desire action drama begins!

Light Novel Volume

IX

will be released on the 01st of December 2015! New!
Shinmai Maou no Keiyakusha Manga Volume 06 was released on the 26th of September 2015! New!
Shinmai Maou no Keiyakusha Arashi Manga Volume 03 was released on the 26th of September 2015! New!
The second cour of the anime of The Testament of Sister New Devil is set to air in October 10, 2015!
Two Volumes of the Light Novel has been translated by Baka-Tsuki! and the Third one is coming!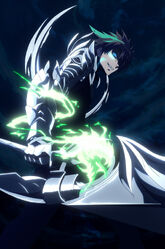 Basara Toujou Basara Toujou (東城 刃更 Tōjō Basara)The main Protagonist of the series and one of the the strongest Heroes in the series an ex-member of the Hero-clan. He lives with his two step sisters who are both Demons. Basara is determined no matter what to protect his loved ones no matter what he has to face in the future.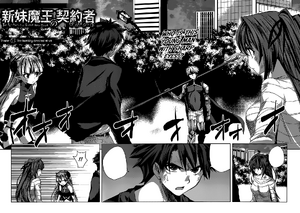 Contract 13: The Hostility Directed at Us
The following contains
spoilers
. You have been warned,
click here
to view contents.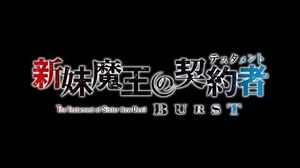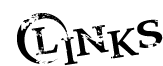 There are many Hero Tribes across the world, each with their own territory!
Basara was banished for disintegrating the remains of his dead allies!
Jin was once heralded as the strongest Hero!
Mio could only use magic after Wilbert's death!
Gods exists within a Tribe in Heaven with a high-ranking ruler!

Who is your favorite character from Basara's encounters?


Ad blocker interference detected!
Wikia is a free-to-use site that makes money from advertising. We have a modified experience for viewers using ad blockers

Wikia is not accessible if you've made further modifications. Remove the custom ad blocker rule(s) and the page will load as expected.