The Testament of Sister New Devil(新妹魔王の契約者 Shinmai Maō no Tesutamento)is a Japanese light novel series written by Tetsuto Uesu and illustrated by Nekosuke Ōkuma. Since 2012, there are ten volumes have been published by Kadokawa Shoten under their Kadokawa Sneaker Bunko imprint.
Volume List
Main Series
Gaiden
Video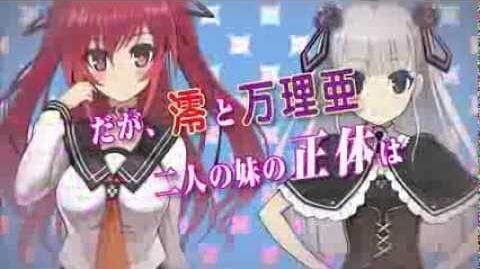 Ad blocker interference detected!
Wikia is a free-to-use site that makes money from advertising. We have a modified experience for viewers using ad blockers

Wikia is not accessible if you've made further modifications. Remove the custom ad blocker rule(s) and the page will load as expected.